-Friday, March 13, 2020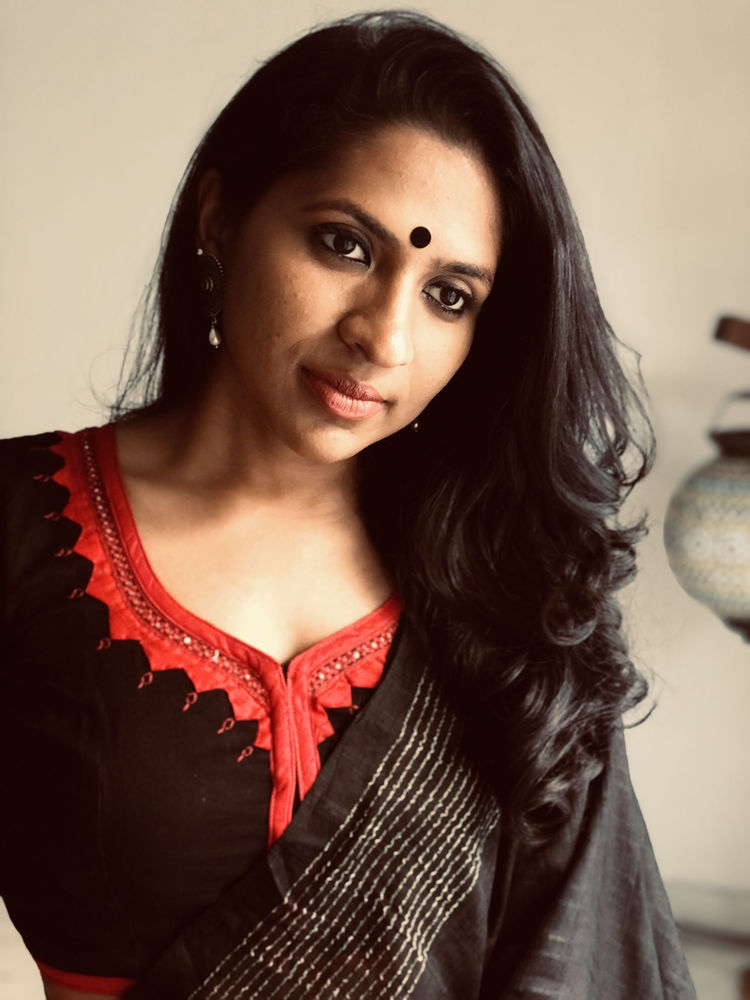 Chatting over a cuppa with a friend was a good break with conversations mostly lingering on Indian ethnic wear and its revolution. I was overwhelmed by the generous compliments from my friend about SVASA.DESIGN'S active involvement in the times.  In all humility; I confess that her genuine good words were a measure of my faith in the industry as also of my self-worth.
Truly, the designers and artisans @ Svasa are high octane. Their needlework expressions are like a fresh splash of rain. Organic design thoughts and warm colours are nurtured with love to continuously give captivating blouses.
Our FOUR FLOWER embroidery was born out of sheer passion to give a different perspective to a longstanding motif. It is one of our earlier home grown ensembles, recreated from a page out of the Banni embroidery, mostly practised amongst the Lohana community from Gujarat, India.
Stories from the heartland of Gujarat have it that these motifs are a speciality of the community and were customarily embroidered on the garments for new brides. Bold motifs with vibrant thread embroidery, studded with tiny mirrors are fixed together with the traditional chain stitch. Svasa's improvised narration is an ode to the craftsman of the community and their craft.
Our design conscious mavericks worked on the original needlecraft and gave the floral motif a raised effect by first securing the petals with thick twine. The other innovation was to give it a Matt finish without using regular silk threads. Cotton threads are embroidered over the twine to give it that raised effect which makes the motif FOUR FLOWERS so attractive. We create them in different colors.  Black base with turmeric motif or chilli red, dark red, indigo blue, rust, burnt orange, fanta orange and others.
The decision to stay with traditionally hand woven cotton in RAVEN BLACK, twelve years ago has paid us in good stead. Black is Beautiful and any colour threadwork would blossom against the background. The neck was designed to be a leaf shape studded with miniscule mirrors characteristic to Banni style.
FOUR FLOWER has semblance to four Clover leaves; lucky are the ones who lay their hands on it.  The blouses disappear as quickly as they come. Watch for our next wave of FOUR FLOWER. They are as reliable as the tide!